As every project varies and may require different services, I and my team of professionals are here to help you through it all!
During this first stage you will be getting to know me and more importantly I will be getting to know you. I'll need to get a good understanding of what your style is so we can customize your space according to your personality and comfort. We will also be discussing your budget and what you need to be getting out of your space. This stage defines the entire process.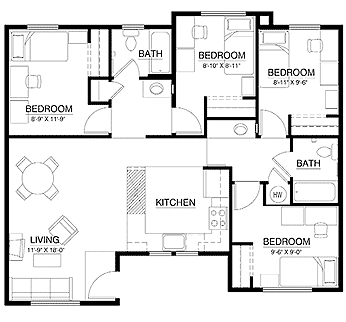 At this stage we would be coming in to take exact measurements and plan your space to compliment your needs. This information combined with ideas we discussed in the consultation, we will be using to create a detailed technical 2D drawing of your layout. This CAD (computer-Aided Design) may consist of lighting placement, all wall and window measurements, cabinetry locations, and in some cases, furniture size and placement.
Whether you're planning to change your furniture and decor, building a new room or a complete home renovation, this is an important step, an overview for everyone involved to follow. This would become the blueprint for contractors, trades and designer.
​
A 3D advanced computer image or a mood board may be developed to better help you visualize your finished space. This will allow you to make changes before the installations or decor shopping begins. We will also be reviewing details such as furniture, fabrics, wall hangings, accessories and much more.
Bringing Your Design To Life
This is the Finished Product! There should be no surprises to how close to the 3D concept image it turned out.
Please reload
Hire us for your next design project.