Turn your design dreams into a reality
PEONY HOME DESIGN:
YOUR PREMIER INTERIOR DESIGN DECORATOR
Looking for a professional expert to shed some light on your outdated interior and turn it into one that you enjoy spending time in? When you choose to work with me, I listen to your interior design requests, and am fully committed to making your interior design dreams come true. My goal as an Interior Design Decorator is to enhance the way you live by making the most out of your space and bringing its full potential to life. Call me today for a consultation.
For many years, I've worked in Fashion Design in Manhattan, New York until I've realized I could use that drive and passion in Interior Design. After having to transform our small spaced New York apartment to welcome our beautiful baby boy, I have developed a new love and niche for Interior design and decor. It had allowed me to continue using my artistic ability by painting a mural for my son's nursery and use my creative imagination to create a much needed relaxing ambiance for our entire home. Since then I've continued planning and decorating spaces with a creative and professional approach.
From the initial strategy session to laying down the rug on new floors, I provide clients with expert guidance throughout the entire design process. Schedule a consultation today.
Katie was creative, budget conscious and went above and beyond to ensure my renovation vision is achieved and more. She listened to our idea and made it even better. She kept me in the loop with the progress of the renovation as well as kept everything on time and on budget.
The whole process was professional and pleasant.
Katie was unbelievable! I liked her the moment she walked into my home - we just clicked! She is professional and honest. Her budget was spot-on. Her contractors were clean, organized, efficient. All in all, I was extremely happy with the whole process. I will definitely use Katie for my next renovation.
During this first stage you will be getting to know me and more importantly I will be getting to know you. I'll need to get a good understanding of what your style is so we can customize your space according to your personality and comfort. We will also be discussing your budget and what you need to be getting out of your space. This stage defines the entire process.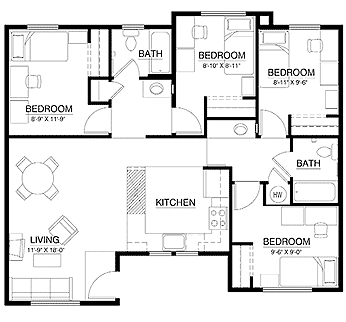 At this stage we would be coming in to take exact measurements and plan your space to compliment your needs. This information combined with ideas we discussed in the consultation, we will be using to create a detailed technical 2D drawing of your layout and your design concept in a mood board. This is the perfect time to discuss colour schemes and materials.
​
A 3D advanced computer image or a mood board may be developed to better help you visualize your finished space. This will allow you to make changes before the installations or decor shopping begins. We will also be reviewing details such as furniture, fabrics, wall hangings, accessories and much more.
Bringing Your Design To Life
This is the Finished Product! There should be no surprises to how close to the 3D concept image it turned out.
Please reload
Are you ready for the next step? No job is too big or too small. Contact me today so we can start re-imagining your space together!